Home
> Sunuş
> Üyeliklerimiz ve sertifikalarimiz
Üyeliklerimiz ve sertifikalarimiz
Sertifikalarımız :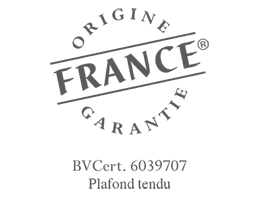 Awarded by the Association Pro France, the label Origine France Garantie means products range BARRISOL® as the first stretch ceilings entirely produced in France.
Established in 1967 and located in Alsace, BARRISOL NORMALU employs more than 130 people on its historic site of Kembs . Operating in more than 150 countries through a network of 1,200 distributors , BARRISOL® is the worldwide leader in stretch ceilings , Club member a global export numbers , and recognized by many awards.
For more information, see news on website mesachatsfrancais.fr.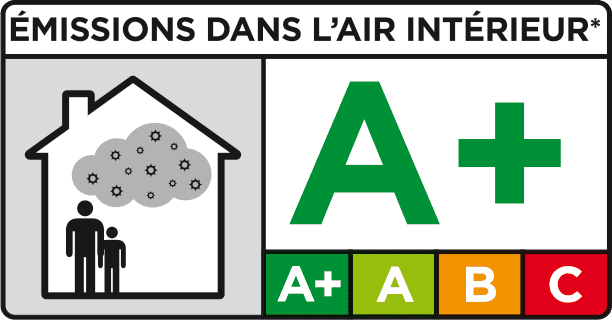 All Barrisol ceiling ranges are labeled A+ (best) in accordance with the legislation on the emission level of volatile organic compounds (VOCs) and the quality of indoor air :
Our PVC stretch ceilings are made with phthalate plasticizers guaranteed and guaranteed without cadmium, mercury and arsenic free. No emissions of VCM ( Vinyl chloride monomer ) is detected during the heating operation of the ceiling or in the conditions of implementation or after installation. See the test report
Studies by independent laboratories and organizations confirm that the installation of stretch ceilings Barrisol hot without risk for poseurs. The analyzes also confirm the safety of Barrisol stretch ceilings for the end customer.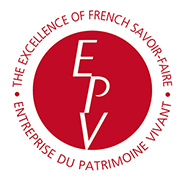 The Entreprise du Patrimoine Vivant (Living Heritage Company, or EPV) label is a mark of recognition of the French State, put in place to reward French firms for the excellence of their traditional and industrial skills.


Barrisol® is UL certified.

Amerikan ve Kanada emniyet standartları sertifikamız.

Barrisol  CE belgelidir . CE belgesi , "Conformité Européenne", temel sağlık ve emniyet kurallarına uygunluğunun sertifikasıdır .

Barrisol  CE belgesini alan ilk PVC Gergi tavan üreticisidir . Bu sertifika BARRISOL'un Avrupa yapı elamanları kriterlerine uyumluluğunu belgelemektedir .


International Maritime Organization (IMO) certification.

IMO sertifikamız Barrisol Normalu SAS ürün gamının deniz araçlarında kullanılabilirliğini gösteren bir çalışmadır .Tüm ürün gamımız IMO'nun A.651 kriterlerine uygundur .
Üyeliklerimiz :
Grubun değerliliği üyelikleri ile çok bağlantılıdır .Bu yüzden BARRISOL NORMALU SAS bir çok organizasyonun ve/veya kuruluşun üyesidir .


U.S. Green Building Council kar amacı gütmeyen bir kuruluş olup çevreci yapılar üzerine çalışmaktadır . Bu bağlamda U.S.G.B.S  (The Leadership in Energy and Environmental Design) çevreci yapı'lara uyumlu malzemeler sertifikasıdır

www.usgbc.org


C.A.G.B.C, Kanada'nın , yapıların çevre ile olan ilişkilerini , karlılık , sağlık gibi kriterler bazında inceleyen Çevre ve Yapı Konsülü'dür


U.K.G.B.C, İngiltere Çevreci yapı Konsülü ,sürdürülebilir çevreciliği planlama , tasarım , yapım , bakım ve işletme bakımlarından ele alan en belli başlı  konsül'dür .


Üreticiler birliği  UNIFAB, Fransa'nın ,özel hakların korunması konularında faaliyet gösteren kurumudur . a unique observatory on the protection of the intellectual property laws. BARRISOL NORMALU SAS tavsiye komitesinin bir üyesidir ;Liquid, Bic, Chanel, Danone, Hermes, Louis Vuitton, L'Oreal, Microsoft, Nike, Peugeot, Renault, Richemont, Sanofi Aventis and Seb.


A single source serving the interiors fit-out industry, the Association of Interior Specialists (AIS) is a trade association that represents companies involved in the manufacture, supply and installation of all aspects of interior fit-outs and refurbishments. The Association of Interior Specialists' vision is to be the pre-eminent interiors association, recognised in its business for the quality and excellence of its membership.


i.e.p.t 29 Avrupa ülkesinden gergi tavan üreticilerinin kalite ve geri dönüşüm çalışmalarını takip eder .